Dear Cancer,
you messed with the wrong mom!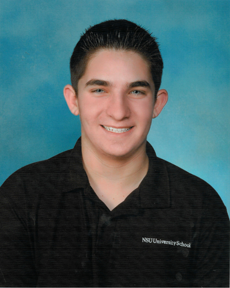 Answering Questions Kids Have…
When I was nine, my mom was diagnosed with breast cancer, and I had a ton of questions. We went together to the bookstore and I picked out a journal, where I would write down the questions at night that I didn't feel comfortable asking her. In the morning, her answers would be written in the journal. My mom and I decided to turn our journal into a book and publish it to give other kids answers to questions they might have.
When nine year old Cade's mother was diagnosed with breast cancer, he had a ton of questions. In his own words, " I just found out that my Mom (CA) has breast cancer. My sister started crying when she heard the news. I did not, but I felt sad inside. My mom and I wrote this book to give other kids answers to questions they might have."
Thanks again Nardi (Dr. Tolchinsky) for taking the time to speak to my students. Cade is so awesome and what an amazing thing you two are doing! My students have brought you up in every morning meeting since ? It showed my class how journaling can really help a child deal with pretty scary emotions and the power of family love. I'm sure this book is helping so many children deal with a tough time. Thank you again!
Mrs. Wendy Watson
4th grade teacher
Wilton Manors Elementary
From a reader's perspective, I enjoyed the interaction between Cade and his mom. I felt as if I was in the same room listening to the conversation between the two as they both addressed the reality of dealing with this horrible disease. I highly recommend this book to any family who is dealing with breast cancer. It is warmly written yet in a "real" way.
Arlene Flick
This touching story melted my heart. Cade's honest questions about his fears and what his Mom was going through gave me a unique perspective on how cancer affects the whole family, not just the patient. I would recommend this book especially to anyone going through cancer treatment who has kids. I believe reading this with your kids will open the doorways to communication, help allay their fears, and perhaps answer the questions that they are too afraid to ask.
Sue Donnim
I thought this book was a fascinating eye-opener to a child's perspective of cancer. It made me so curious that I looked up other books that are similar, though none can compare.
Lindsay Wald
"Dear Cancer, You Messed with the Wrong Mom" by USchool MS student Cade (grade 7) and his mom Dr. CA Tolchinsky is a book version of the journal the two kept to capture and respond to the many questions Cade had after finding out that his mom had breast cancer. One reviewer wrote on Amazon.com: "This book made me cry and gave me hope at the same time. …Those who have never gone through this experience don't know what to expect and the Tolchinskys will make it easier for children and their parents. …Cade and CA are so brave to share their experience with us."
Ivette Cassiano